Scholarships and Fellowships
Beverley Phillips Rising Star Program
This scholarship/fellowship program, established at the Snyder Institute in 2014, honours the commitment of the donors to promote graduate education in autoimmune, inflammatory, immunological and infectious disorders.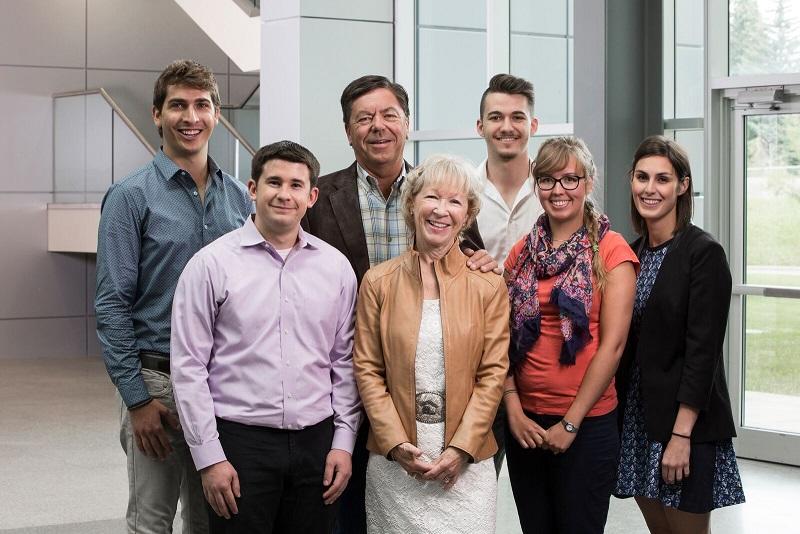 Objective
The award aims to recruit outstanding PhD students and postdoctoral fellows to innovative basic science and translational research training within the Snyder Institute through the offer of highly competitive scholarships/fellowships.
Eligibility
Applications are solicited from interested, prospective trainees external to the University of Calgary prior to their enrollment in a graduate or postdoctoral program, or within their first 6 months of studies. For graduate scholarships, the award is contingent on acceptance into a full-time PhD program at the University of Calgary under the supervision of a full member of the Snyder Institute.
Students recruited from outwith the University of Calgary into a masters' program must first transfer, within the first year, to the PhD stream to become eligible to apply for a Beverley Phillips award.
Students who hold a BSc, MSc and/or PhD (or equivalent) from the University of Calgary are ineligible to apply for a Beverley Phillips award.
Citizenship
Unrestricted
Number of Awards
Variable
Where Tenable
Snyder Institute, University of Calgary
Value
The award guarantees an annual stipend of:
$30,000 plus a research allowance of up to $1,500/year for a PhD student; and
$50,000 plus a research allowance of up to $2,500/year for a PDF.
Applicants must provide a letter of support from their research supervisors committing to provide a component of the award ($12,000 for PhD and $20,000 for PDF) per year.
Duration
Two years maximum, subject to annual review
Terms
The purpose of this award is to attract students who will be highly competitive for external awards on the basis of their academic performance and research excellence. Students holding a Beverley Phillips award are expected to apply for internal and external funding for which they are eligible, including those from provincial and national agencies. The Snyder component of the award will be pro-rated by the amount obtained from other sources.
Renewal of a Beverley Phillips award is contingent upon internal review of applications for internal and external scholarships, annual review of progress (including participation in Snyder academic activities) and a letter of support from the supervisor.
Applications Deadline
The deadline for the next competition is November, 2022, details to follow. Completed applications must be submitted as a single pdf file to snydered@ucalgary.ca
Application forms: