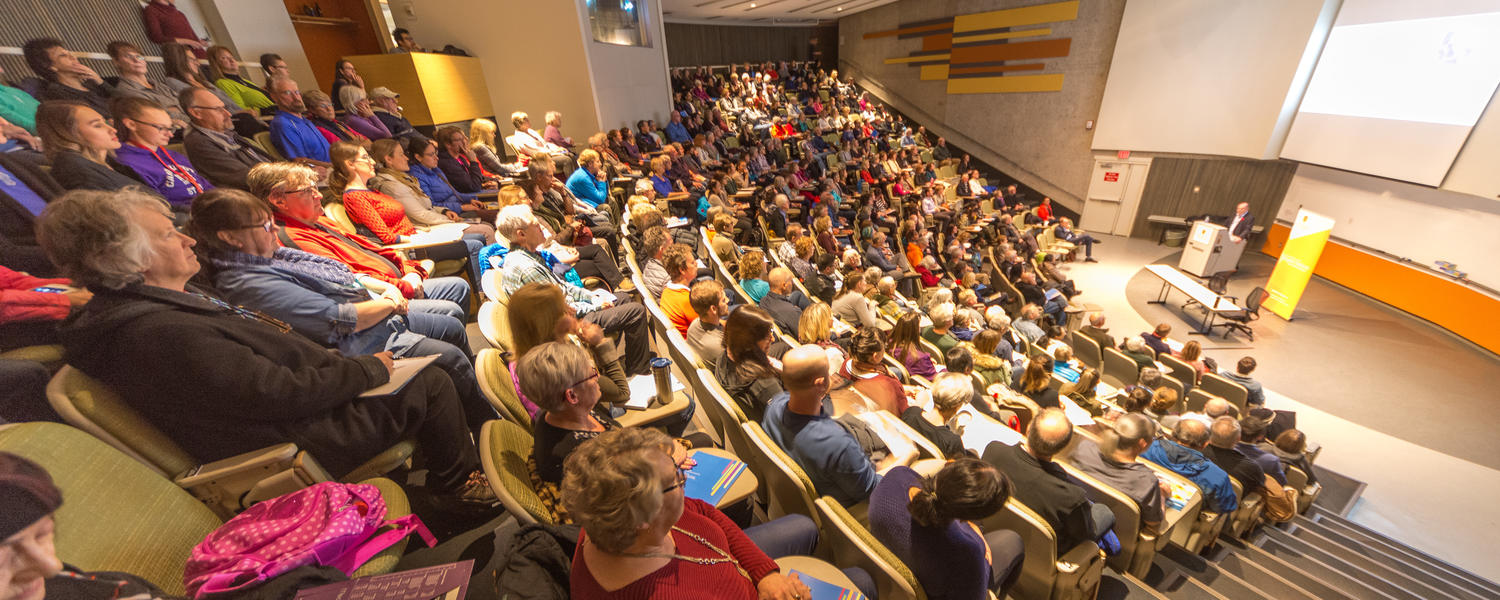 The Snyder Institute's Mini-Medical School is designed for anyone who is interested in learning about chronic, infectious and inflammatory diseases. Our interactive lecture series features topics such as chronic pain and IBD, COVID-19 diagnosis, treatment and vaccines, kidney diseases, autoimmune diseases, viruses that cause cancer, the interplay of microbiome and mental health in children, respiratory diseases and much more.
You won't graduate with a medical degree after attending our Mini-Medical School series, but you will gain insight into healthy living and chronic diseases.
There are no pre-requisites to attend these lectures and they are open to the public from high school students to retirees. Each lecture will combine basic science with real life clinical situations in order to give Canadians a better understanding of the effects of chronic diseases on the body. Each presenter is highly knowledgeable and respected in their field of research, and most are current members of the Snyder Institute for Chronic Diseases at UCalgary's Cumming School of Medicine.
As one attendee commented: "While your clinical trials may still be years away, I know you are on to something huge that is going to transform many people's lives!"  
Mini-Medical School is a partnered event with the Calgary Public Library. There is no cost to attend a lecture and you do not need Calgary Public Library card to register. Although, since Calgary Public Library cards are free, you can visit calgarylibrary.ca to get your free library card today.  
Mini-Medical School will take place one Monday evening per month from 6:30-8:00pm and each lecture will be presented in a hybrid format: both in person and online via ZOOM.
To attend in person, please register first then join us at the Libin Lecture Theatre in Health Science (HSC) Building on Foothills Campus. Here is a video with instructions on how to get to the Libin Lecture Theatre, including parking instructions.
Mini-Medical School is proudly sponsored in part by AstraZeneca and UCalgary's Cumming School of Medicine.