TAMARATT Lung Suite
TAMARATT is Calgary's largest respiratory research centre. Their mission is to advance scientific and clinical knowledge in respiratory medicine. They accomplish this through excellence in clinical research and provide detailed clinical assessments and cutting edge therapies. 
TAMARATT Lung Suite Information
Services
Please see below for a list of services offered.
Dr. Robert (Bob) Cowie
His research interests within the RCTC are in Asthma and COPD.
Dr. Stephen Field
Dr. Stephen Field has remained active in clinical research since joining the faculty at the University of Calgary. He has published research in high profile peer-reviewed journals including the American Journal of Respiratory and Critical Care Medicine, Chest, Journal of Applied Physiology, and the Annals of Internal medicine. He co-founded the Calgary COPD and Asthma Program which has promoted investigator- and industry-sponsored asthma and COPD research since 1991. He has participated in CIHR-sponsored multicentre asthma, respiratory infection, and COPD trials. In 2006, he was awarded competitive funding and established a Chronic Cough Clinic which has expedited and improved the care of chronic cough patients. His next goal is to establish a clinic to improve the care of ill, exacerbation-prone individuals with severe COPD.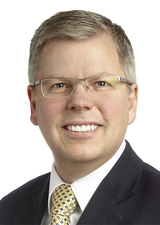 Dr. Richard Leigh
Dr. Richard Leigh is the director of the RCTC. His research interests within the RCTC are in Asthma, COPD, and Human Rhinovirus.
Dr. Brandie Walker
Her research interests within the RCTC are in Asthma and COPD.
Clinical Research Associates and Support Staff
Curtis Dumonceaux
Curtis Dumonceaux has worked as a Registered Respiratory Therapist since 1998. He is a registered member of numerous research and professional respiratory societies. He has certifications in Advanced Cardiac Life Support, phlebotomy, and IV therapy.
Tempest Emery
Tempest Emery has worked as an Administrative Assistant for the RCTC since 2008. She acts as a liaison between our various study sponsors and the Conjoint Health Research Ethics Board and coordinates all regulatory aspects of our research. Tempest holds a Bachelor of Arts (Honours) in English, a Bachelor of Arts in Psychology, and is currently completing a Master of Arts program in English.
Linda Knox
Linda Knox is a Registered Nurse with extensive experience working with critically ill adults and children. She is currently completing the Respiratory Educator course. Linda is interested in working with clinical trials to help people with Asthma and COPD.
Lisette Machado
Lisette Machado is a foreign-trained physician with experience in Asthma and Allergy clinical trials in the pediatric population who recently joined our research team as a Clinical Research Coordinator.
Stephanie The
Stephanie The holds a Bachelors of Science in Biology and Mathematical Sciences. She has worked as a Research Associate for the RCTC since 2012. Stephanie is a licensed cytotechnologist and has certification in phlebotomy.