Nicole Perkins Microbial Communities Core Labs
The Nicole Perkins Microbial Communities Core Labs are dedicated to characterizing host pathogens interaction and the role of the microbial communities in health and disease using state-of-the technologies to identify new targets for research. The core is to enhance the ability to deliver translational research and foster bench-to-bedside research collaboration between basic scientist and clinicians.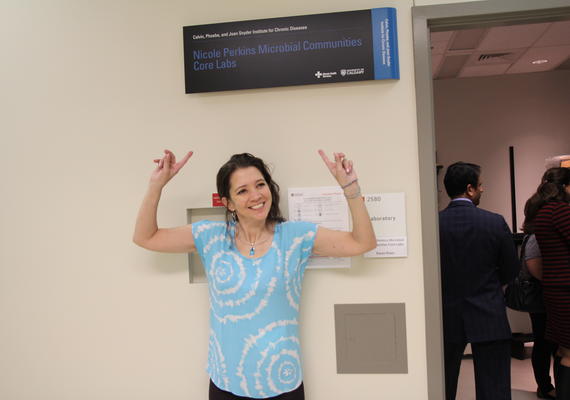 Our history
The Nicole Perkins Microbial Communities Core Labs were named after Nicole Perkins, Director of the Summit Foundation, who has been suffering from cystic fibrosis and is a spokesperson for the Snyder Institute for Chronic Diseases. This facility would not have been possible without her continued support. We thank you, Nikki!
Nicole Perkins Microbial Communities Core Labs Information
Services
Flow Cytometry Cell Analysis and Cell Sorting

Core stuff assisted or user-run flow cytometry on BD Canto2 and LSRII & cell sorting on Aria II
Assistance with development & optimization of cytometric techniques and methods
Software for data analysis (FlowJo X dongles and workstation)

Next Generation Sequencing

WGS of bacteria and viruses, 16S Amplicon Sequencing, RNA-Seq

Instruments for culturing aerobe & anaerobes & DNA Fingerprinting bacterial isolates
CyTOF Helios: Expected operational in early 2016
Key Areas of Research
Culturing and isolating of bacteria from samples & DNA ingerprinting of isolates
Whole Genome Sequencing (WGS) bacteria & viruses on the MiSeq
16S Amplicon Sequencing for Microbial Communities (Microbiome) on MiSeq
Flow Cytometry Analysis and Cell Sorting
Mass Cytometry on the CyTOF Helios
Select Publications
Halverson, T.W. et al., PLoS Pathog. 2015 Jan 15; 11 (1)
Byaih, AB et al., PLoS Negl Trop Dis 2014 Dec 11; 8 (12)
Miyata ST et al., PLoS Pathog. 2013, Dec 9 (12)
Contacts
Karen K. H. Poon, PhD
Department of Microbiology, Immunology & Infectious Diseases
Manager of the Nicole Perkins Microbial Communities Core Labs
Labs: HSC 2580, 2896, 2590, Lab: 403.210.6853
Office: 403.210.7816
Email: kkhpoon@ucalgary.ca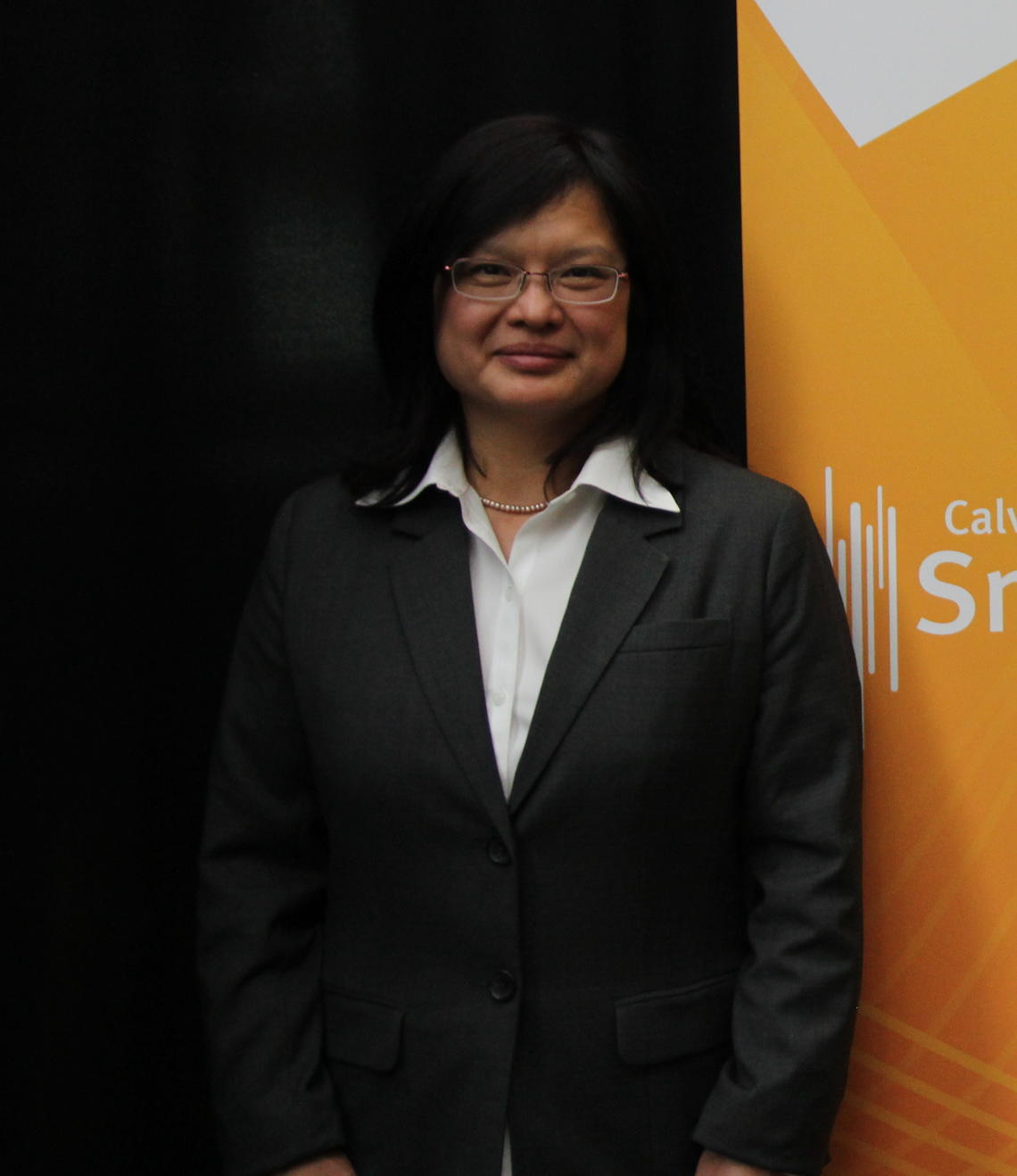 Dr. Karen K. H. Poon, PhD
Manager and Application Specialist
Manager and Application Specialist of the Nicole Perkins Microbial Communities Core Labs since June, 2009. Dr. Poon obtained her PhD in molecular microbiology and B Sc in Biochemistry from the University of Calgary. She did a post-doctoral research in LPS biosynthesis in Pseudomonas aeruginosa at the University of Guelph. Between 2006 and 2009, Karen worked as the manager for the Leukocyte Trafficking Molecular Core (LTMC), assisting various labs in molecular techniques. Since 2009, she worked in attained expertise in flow cytometry analysis and cell sorting applications, next generation sequencing of small genomes and 16S metagenomics on the MiSeq platform.
Specialization / Applications
Flow Cytometry: analytical and cell sorting applications
Multicolor analysis
Develop cytometry methods for bacteria
Cellular kinetics and physiological cellular responses
Cell cycle analyses (DNA, RNA content)
Train clientele in the use of the instruments (BD FACSCanto-3 laser-4B-3R-3V; BD LSRII-3 laser-2B-4G-2R)
Train clientele on the analysis of data as well as consulting on experimental design
Cell sorting to recover a subset of cells from a sample. Cells can be deposited into tubes or 96-well plates for further analysis
CyTOF Helios Mass Cytometer (Fluidigm)
Flow Cytometry with heavy-metal tagged antibodies
Immunophenotyping, intracellular cyotkines, and phospo-CyTOF
Next Generation Sequencing on the MiSeq
Library Preparation and QA/QC of Libraries for Sequencing
16S Variable PCR Amplicons Sequencing : Barcode Primer sets for V3-V4, V3-V5, V3-V6
Sequencing on libraries on V3 and V2 MiSeq cartridges