Mini Medical School 2019-20
March 2, 2020
Presenters: Drs. Stephanie Borgland & Shahebina Walji
Topic: Obesity and Exercise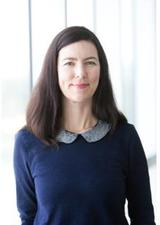 Dr. Stephanie Borgland
Dr. Borgland is an Associate Professor and a Tier 1 Canada Research Chair in the Departments of Physiology & Pharmacology, as well as Psychiatry at the University of Calgary. She is affiliated with the Hotchkiss Brain Institute, the Mathison Centre for Mental Health Research and Education, and the Alberta Children's Hospital Research Institute. Her research focuses on understanding the neurobiological mechanisms of aberrant motivation related to addiction and obesity. Dr. Borgland is an internationally recognized leader in the neurobiology of motivated behavior and her innovative research is illuminating the neurobiological factors underlying disordered eating or addiction.

Dr. Shahebina Walji
Dr. Walji is a family physician and an Assistant Clinical Professor in the Department of Family Medicine, at the University of Calgary. She is the co-founder of the Calgary Weight Management Centre and is now working with a multi-disciplinary team to provide comprehensive physician led, evidence-informed care to patients living with obesity. She is also a Scientific Committee Member of Obesity Canada, and is a co-author for the Primary Care Chapter of the upcoming Canadian Obesity Guidelines that will soon be published. She offers both didactic and clinical teaching to family medicine and internal medicine residents, preceptorships to physicians and allied health professionals, and she is heavily involved in the development, expert review and delivery of various educational programs for practicing clinicians across all specialties.
February 3, 2020 - Lecture Location Theatre Four
Presenters: Drs. Susa Benseler & Marvin Fritzler
Topic: Autoinflammatory Diseases in Children: What's going on behind the scenes?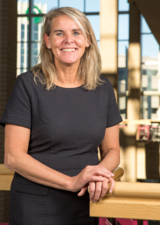 Dr. Susa Benseler
Dr. Susa Benseler is a pediatric rheumatologist, clinician investigator and professor of pediatrics at the Alberta Children's Hospital and University of Calgary, Cumming School of Medicine. Her research focuses on improving outcomes of children living with inflammatory diseases. She established the first Childhood CNS Vasculitis and Inflammatory Brain Diseases Clinic and Research program and built BrainWorks, an international Childhood CNS Vasculitis Investigator research and education framework. Dr. Benseler and the Alberta Children's Hospital Rheumatology team have partnered with other interdisciplinary teams from Canada and the Netherlands, for precision health in childhood arthritis, and have created the Understanding Childhood Arthritis Network (UCAN).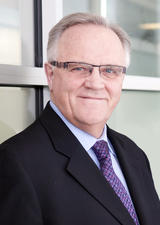 Dr. Marvin Fritzler
Dr. Marvin Fritzler is a Professor of Medicine in the Cumming School of Medicine at the University of Calgary. He is the Founder and Director of Mitogen Advanced Diagnostics Laboratory. His research focuses on the molecular and cell biology of autoantigens and the induction of autoimmunity by environmental exposures. The spectrum of diagnostic tests based on his discoveries reflect his commitment to knowledge translation. Dr. Fritzler has published more than 450 peer-reviewed manuscripts and his work has been cited more than 24,000 times. He has been invited to lecture in international symposia focusing on autoantibodies as biomarkers for predicting, preventing and treating autoimmune diseases, and especially their application to precision health. He has received many prestigious awards, and his most recent was the Canadian Society Clinical Chemists Research Excellence Award in 2018.
January 6, 2020
Presenters: Drs. Craig Jenne and Carla Coffin
Topic: To the Point: Vaccine preventable diseases from infection to cancer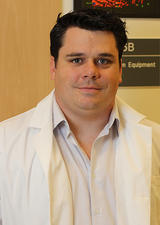 Dr. Craig Jenne
Dr. Craig Jenne is the Scientific Director of the Snyder Translational Lab in Critical Care Medicine, a position that allows him to work directly with Clinicians and Researchers on human clinical studies. He also has a faculty appointment within the department of Microbiology, Immunology and Infectious Diseases at the University of Calgary and is continuing his work using intravital microscopy to study the early innate immune response to viral and bacterial infections.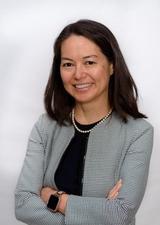 Dr. Carla Coffin
Dr. Carla Coffin is an Associate Professor of Medicine and Medical Director of the Calgary Liver Unit at the Cumming School of Medicine with the University of Calgary. She was a recipient of a Canadian Institutes of Health Research (CIHR) New Investigator Award from 2012-2017. She is currently a member of the World Health Organization (WHO) Expert Advisory Panel on Drug Evaluation, she was the lead author of the 2012 and 2018 Canadian Association for the Study of the Liver Hepatitis B guidelines, and was integral to establishing the Canadian Hepatitis B Research Network (CanHepB).
December 2, 2019
Presenters: Drs. Margaret Kelly and Kerri Johannson
Topic: Pulmonary Fibrosis - the devastating disease you've never heard of

Dr. Margaret Kelly
Dr. Margaret Kelly is an Associate Professor and a Clinician-Scientist in the Department of Pathology and Laboratory Medicine at the Cumming School of Medicine. She is a member of the Snyder Institute for Chronic Diseases and the Alberta Children's Hospital Research Institute at the University of Calgary. She is a Surgical Pathologist who specializes in lung pathology. She is also the leader of the Lung Subspeciality Pathology Group, the Chair of the Alberta Thoracic Expert Pathology Group, and she holds the Alberta Children's Hospital Foundation Chair in Pediatric Respirology. Her research interests include the pathology of inflammatory fibrosing lung disease, focusing on asthma and interstitial lung disease. She has over 60 peer-reviewed publications, including articles in Nature Medicine, Nature Immunology, and Journal of Clinical Investigation.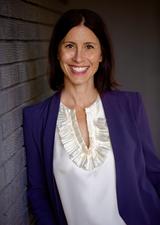 Dr. Kerri Johannson
Dr. Kerri Johannson is a Pulmonologist and Clinical Assistant Professor in the Departments of Medicine and Community Health Sciences at University of Calgary. She is the Director of Clinical Research at the Interstitial Lung Disease Program at South Health Campus. Her research program focuses on characterizing the relationships between the inhaled environment and the development and progression of interstitial lung diseases, as well as improving diagnostic accuracy and clinical management of patients with fibrotic lung diseases.
November 4, 2019
Presenters: Drs. Nathan Peters and Dylan Pillai
Topic: Travellers' Health
Lecture Title: An ounce of prevention a pound of cure: Infections in the Tropics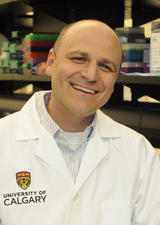 Dr. Nathan Peters
Dr. Peters is an Associate Professor in the Cumming School of Medicine and the Faculty of Veterinary Medicine. Dr. Peters runs a basic research lab focused on the biology of chronic infectious diseases, with a special emphasis on parasitic diseases that are transmitted into the skin by the bite of an insect. His research aims to better understand how the inflammatory response to an insect bite alters vaccine efficacy against insect transmitted diseases. His research spans the fields of immunology, parasitology, entomology (the study of insects), and zoonotic infections (infections that move between animals and people). Dr. Peters' research is supported by the Canadian Institutes of Health Research and the Canadian Foundation for Innovation. Dr. Peters serves on the Snyder Institute Executive Council, is the Chair of the Immunology Research Group, and is a Faculty Mentor for the Verna J. Kirkness Science and Engineering Program to increase the number of First Nations, Métis and Inuit students graduating from science and engineering programs in Canada.

Dr. Dylan Pillai
Dr. Pillai is a Professor of Pathology and Laboratory Medicine, Medicine, and Microbiology, Immunology & Infectious Diseases at the University of Calgary. He practices in both Medical Microbiology and Infectious Diseases. His research interests comprise translational studies related to improving cost-effectiveness and outcomes from the implementation of new diagnostic algorithms. A particular focus has been on developing point-of-care and near-patient diagnostic technology both at home and in resource-limited settings like Ethiopia, Bangladesh, and Sri Lanka in order to reduce disparities. He has published close to 100 peer-reviewed articles, obtained over $1.5M in direct peer-reviewed funding, and $6M as co-investigator over the last 10 years. He has trained over 30 undergraduate, graduate, and post-doctoral scientists as well as clinical fellows in his laboratory.