Mini-Medical School is designed for members of the general public who are interested in learning more about chronic diseases and topics such as vaping associated lung disease, vaccines and preventable diseases, mental health and the microbiome, obesity and exercise, arthritis and autoinflammatory diseases in kids.
You won't graduate with a medical degree after attending our Mini Medical School series but you will gain more insight to healthy living and chronic diseases.
There are no pre-requisites to attend these lectures and they are open to the public from high school students to retirees. Each lecture will combine basic science with real life clinical situations in order to give Calgarians a better understanding of the effects of chronic diseases on the body. Each presenter is highly respected in their field of research, and is a current member of the Snyder Institute for Chronic Diseases at the Cumming School of Medicine with the University of Calgary.
Mini-Medical School is now a partnered event with the Calgary Public Library. There is no cost to attend a lecture but you will need a Calgary Public Library card number in order to register. Membership is free, visit calgarylibrary.ca to get your free library card today.  
Mini-Medical School will take place one Monday evening a month from 6:30-7:45pm and they will all take place online via ZOOM.  
Should you have any questions or concerns please do not hesitate to contact Elizabeth Saquibal, Operations Coordinator at 403-220-4132 or ejsaquib@ucalgary.ca
Next event: November 2, 2020
Presenters: Drs. Valerie Taylor & Kathy McCoy
Topic: Mental Health and the Microbiome
Register Here: https://calgarylibrary.ca/events-and-programs/programs/mini-medical-school-mental-health-and-the-microbiome/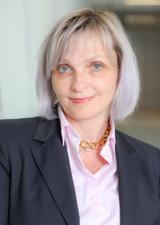 Dr. Valerie Taylor
Dr. Valerie Taylor, MD, PhD, FRCP is a Professor and the Head of the Department of Psychiatry at the University of Calgary and Head of Mental Health for the Calgary Zone with Alberta Health Services. Her academic focus has been on the area of medical psychiatry, the gut brain axis and the area of the gut microbiome. She is the only funded researcher in North America examining the therapeutic effects of fecal transplant as a treatment for mental health and she currently has 2 novel clinical trials looking at modifying the gut microbiome to treat mood disorders. She has over 130 peer reviewed publications and funding from a variety of national and international funding agencies.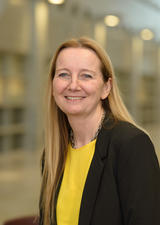 Dr. Kathy McCoy
Dr. Kathy McCoy is a Professor in the Department of Physiology and Pharmacology, a member of the Snyder Institute for Chronic Diseases, and Director of the International Microbiome Center at the University of Calgary. She is interested in the dynamic interplay between the gut microbiota and the innate and adaptive immune systems at mucosal and systemic sites. Her research aims to understand how exposure to intestinal microbes, particularly during early life, educates and regulates the immune system and how this can affect susceptibility to diseases, such as allergy, autoimmunity, and autism. Her lab also investigates how the microbiome regulates the immune system throughout life with the aim to identify microbial therapies that can be employed to enhance current therapeutic approaches.