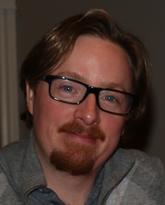 Michael (Mike) Parkins
Associate Professor
Medicine - Division of Infectious Diseases
Full Member
Snyder Institute for Chronic Diseases
Preferred method of communication
Administrative Assistant
Amanda Sellar-Bouchard
adsellar@ucalgary.ca
403-220-7716
Research and teaching
Activities
My research interests are diverse – and follow the types of clinical problems I see while treating patients in Calgary. Large categories include the following;
Cystic Fibrosis and bronchiectasis. Antimicrobial resistance in P. aeruginosa and other multi-drug resistant Gram negatives, exacerbation treatment outcomes, pathogen transmission from airway infections, understanding the microbiome and its relation to clinical outcomes in CF.
Clinical trials of new therapies and treatment algorithms
The epidemiology of infectious diseases
Improving clinical outcomes of infectious disease syndromes (ie S. aureus bacteremia, liver abscesses, etc)
Wastewater monitoring of SARS-CoV-2, antimicrobial resistance, and chemicals in the environment.
Other Academic Appointments:
Section Chief, Infectious Disease, Calgary Zone, Alberta Health Services
Clinic Director, Calgary Adult Cystic Fibrosis Clinic
Medical Director, Calgary Zone Home Parenteral Therapy Program
Vice Chair, Cystic Fibrosis Canada's Research Advisory Committee
Publications
https://pubmed-ncbi-nlm-nih-gov.ezproxy.lib.ucalgary.ca/?term=parkins+m&sort=pubdate&size=200
Awards
Peak Scholar Award, University of Calgary, 2021