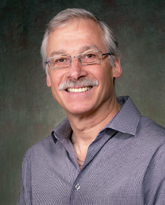 André Buret
Associate Vice-President (Research)
University of Calgary
Professor
Biological Sciences, Faculty of Science
Adjunct Professor, Physiology and Pharmacology
Medicine
Full member
Snyder Institute for Chronic Diseases
PhD - Pathophysiology of Infectious Diseases
University of Calgary, 1991
MSc - Parasitology
University of Calgary, 1988
Licence ès Science - Biology
University of Neuchatel (Switzerland), 1983
Research and teaching
Research Activities
Diseases of the gastrointestinal tract and the lungs represent the most common causes of death in humans and other animal species worldwide. Using viral, bacterial and parasitic models, the overall aim of Dr. Buret's research is to characterize microbial-host interactions in these systems, and how such interactions may affect gastrointestinal and pulmonary physiology, health, inflammation, and chronic disease, in an attempt to develop novel therapeutic strategies. Current emphasis is given to the role of microbiota in chronic gut inflammatory diseases, and immunomodulation by antibiotics particularly in cattle and swine.
Biography
Dr. Buret established his research program at the University of Calgary in 1995. Dr. Buret has published over 170 peer-reviewed articles, 18 book chapters, and has been invited to deliver more than 300 presentations worldwide. Dr. Buret holds over 20 issued patents, and contributed to the creation of three biotech spin-off companies. He has mentored, as principal supervisor, more than 60 undergraduate research projects, and trained 36 Ph.D and M.Sc. students (all Research-based), as well as 13 post-doctoral fellows (and more than 80 other PhD/MSc students as co-supervisor), who have obtained positions in industry, academia, and government. He serves on many National, and International grant and government committees, and acts as advisor and/or board member for several institutes and private companies.
Dr. Buret was inducted in the Order of the University of Calgary (2013), a Fellow of the Royal Society of Tropical Medicine and Hygiene (London UK, 2001), a Fellow of the Canadian Association of Gastroenterology(2020), and a Fellow of the American Gastroenterological Association (2009). His long list of awards include many Graduate and Undergraduate Teaching Excellence awards from 2 universities, the 2007 NSERC Synergy Award for collaborative research and innovation from the Natural Sciences and Engineering Research Council of Canada, the 2007 Research Excellence Award from the Canadian Association of Gastroenterologists (for which he served as VP Research), the 2008 Robert A. Wardle Medal from the Canadian Society of Zoologists (Parasitology research), the 2019 Stoll-Stunkard award from the American Society of Parasitologists, and a Killam Professorship (2012). He also was awarded the 2012 City of Calgary Booster Club Award for Athletic Leadership (in karate). His research has been funded by more than 80 grants from numerous organizations, including CIHR and NSERC. Dr. Buret has an h index of 65, with over 14,000 citations to date (Google scholar). Dr. Buret is a certified ski instructor, and has achieved the current rank of go dan renshi (5th degree, international Expert Master certification) in Chito Ryu Karate. He is the current president of the Canadian and World Chito Ryu karate Associations.
Awards
Fellowship, Canadian Association of Gastroenterology
Stoll-Stunkard Memorial Lectureship Award, American Society of Parasitologists
Visiting Professorship, Dept. of Cell and Molecular biology, Uppsala University
Great Supervisor Award, Faculty of Graduate Studies, University of Calgary
2018 Public Education Award (Host-Parasite Interactions Program), Canadian Society of Zoologists
Achievement in Innovation recognition plaque Innovate Calgary
Honorary Professorship, free Old Herborn University
Order of the University of Calgary
Honoured Athletic Leadership Award, City of Calgary Booster Club
Killam Annual Professorship
Faculty of Science Award for Excellence in Research
Fellow, American Association of Gastroenterologists
Robert A. Wardle Medal, Canadian Society of Zoologists
Endeavour Research Fellowship Award, Government of Australia
Research Excellence Award, Canadian Association of Gastroenterologists
NSERC Synergy Award for collaborative research and innovation
Great Teachers website, University of Calgary
Students' Union Teaching Excellence Award Honorable Mention
University of Calgary Graduate Students' Association teaching excellence Award
Fellow, Royal Society of Tropical Medicine and Hygiene
Unit Teaching Award, University of Alberta
Faculty of Science Award for Excellence in Teaching